Services Under Program
• Helping people to overcome from daily stress.
• Providing them with the measures that will help them to cope with daily life's troubles and problems.
• Guidance and Counseling sessions for all ages.
• Helping them to heal mentally so that their physical health will be better.
• Motivational lectures • Providing them place to stay where they can search themselves without any disturbances.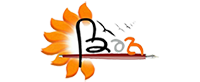 • Providing Mental stability to school children
Lectures :
• Ways to increase memory
• Generation gap
• Personality development
• Communication skills
• How mental health helps in balancing physical health
• Coping skills (Aggression, Love, emotions, hypocrisy)

PURPOSE: To flourish honesty in children Program Kiran provide pen, pencils, erasers, scales, notebooks & other study materials at almost 50% discount. I don't seek any profit from this activity. It is to allow students to deposit whatever money they want as per their honesty into the boxes and pick whatever they need. We also call it 'IMAANDARI DI HATTI' in Punjabi.
Govt. Senior Secondary School Shekhpura
Govt. Sen. Sec. School, Dikh
Govt. Girls.Sen. Sec. School, Kaureana
Govt. Sen. Sec. School, Burj Hari
Govt. Sen. Sec. School, Kotli Kalan
Govt. Senior Secondary School Jaga Ram Tirath
Govt. Sen. Sec. School, Handiaya
Govt. Alimentary. School, Ramgarh Bhunder.
Govt. Alimentary. School, Nandgarh Kotra
Govt High School Kewal (Haryana)
Khalsa Senior Secondary School, Mour Mandi
S.S.D Senior Secondary. School, Mour Mandi
Govt Senior Secondary (Girls) School,Mour Mandi
Govt Senior Secondary School,Mour Mandi
Govt Primary and Senior Secondary School,Sandoha
Govt Elementary School, Bhai Desa
Govt. Senior Secondary School,Mour Khurd
Govt Primary and High School,Jajjal

---
Donation (Only in Bank Account)
My program Kiran don't accept cash directly from anyone but it can be deposited into the Bank Account. My team members help students by their own, from their own pockets. I do not have any office for this service and do not spend anything on advertising or promotions. Each team member is equally responsible for fulfilling his/her duties & complete their task whenever any student need them.